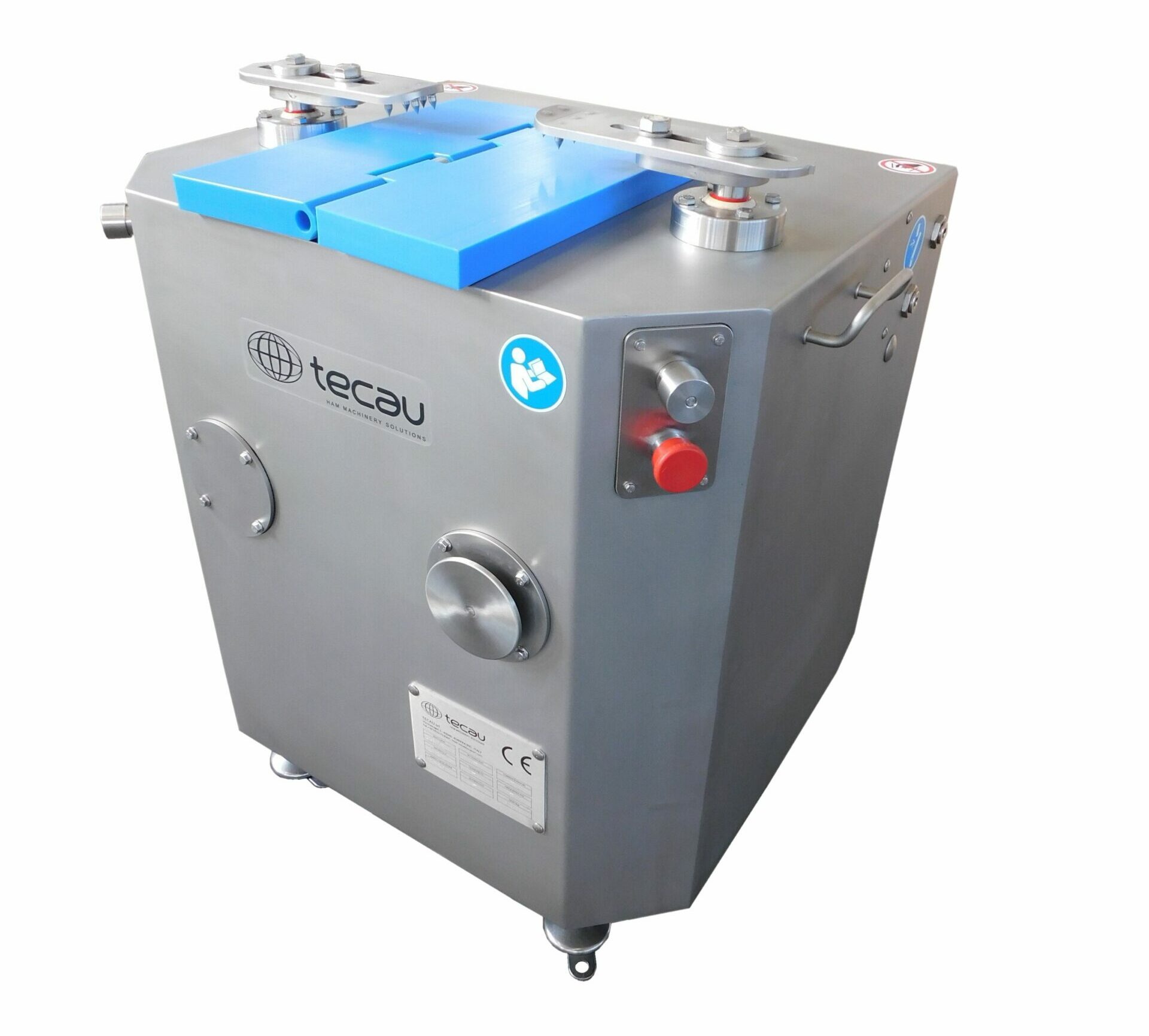 DEBONING LINE
DA100

SEMI AUTOMATIC CURED HAMS AND SHOULDERS DEBONING MACHINE
WITH OPEN SYSTEM.
 
DA 100 semi-automatic machine with mechanical-pneumatic operation and open system for deboning cured ham, cured shoulder and similar products.
The product is locked by two plates located on the worktop, which allows the operator to performing the deboning operation in complete freedom of movement.
Once locked, the product is cut vertically. The movable plates make the bone clearly visible, therefore the removal operation is facilitated.
TECHNICAL DATA

---
PROCESSED PRODUCTS
Cured hams, Cured shoulders, Similar products
---
PRODUCTION CAPACITY 100 pcs/h*
---
DIMENSIONS 793 x 651 x h.1205 mm.
---
WEIGHT 130 Kg.
---
COMPRESSED AIR CONSUMPTION 45 Nl/min.
---
*Estimated productivity, the real production depends on the operator.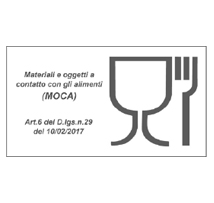 HYGIENIC SANITARY CERTIFICATION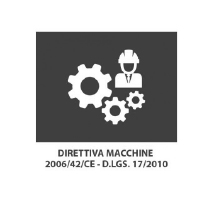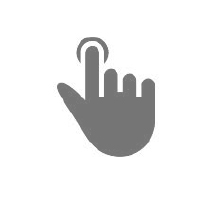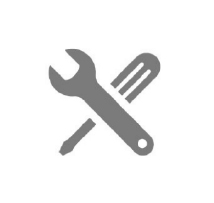 RELATED
PRODUCTS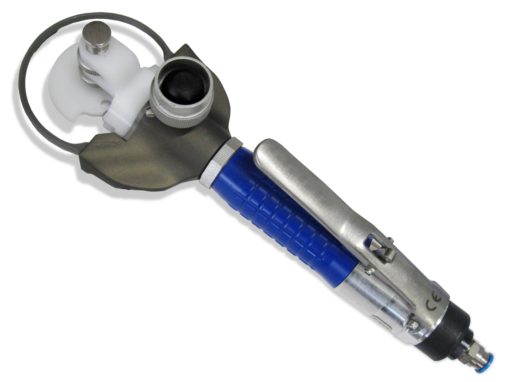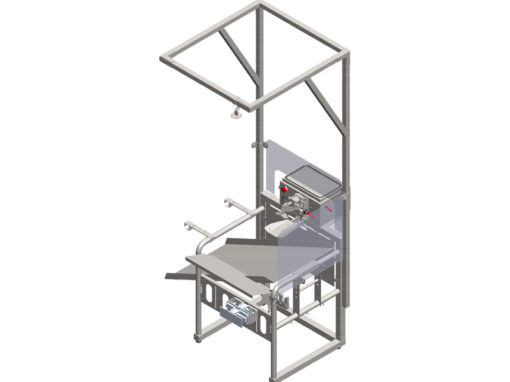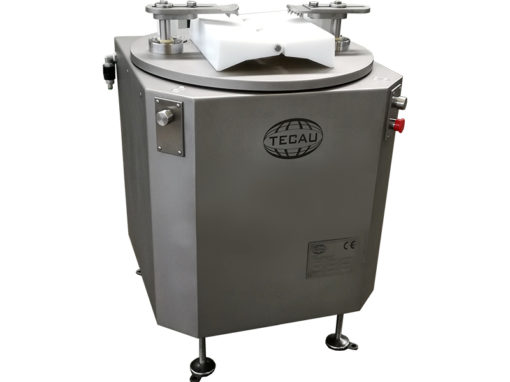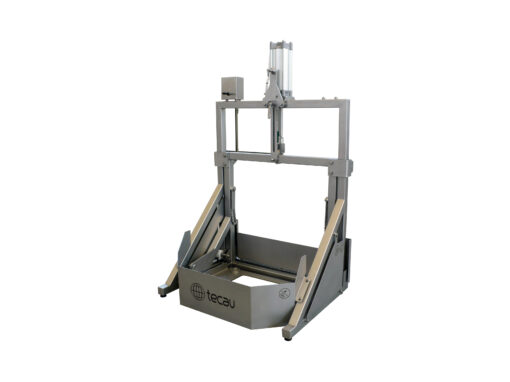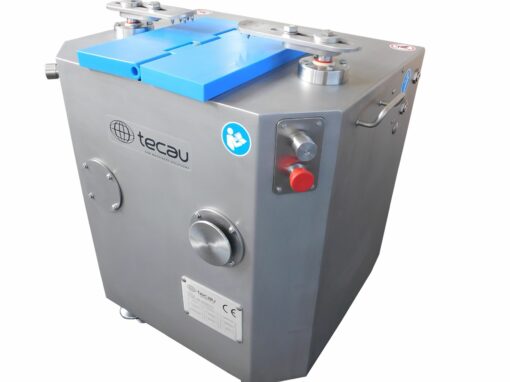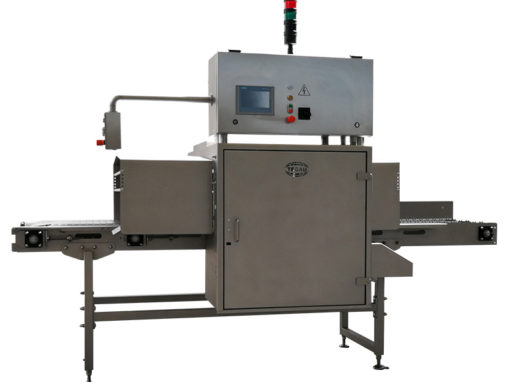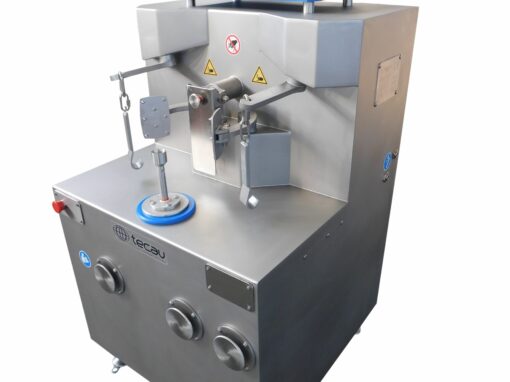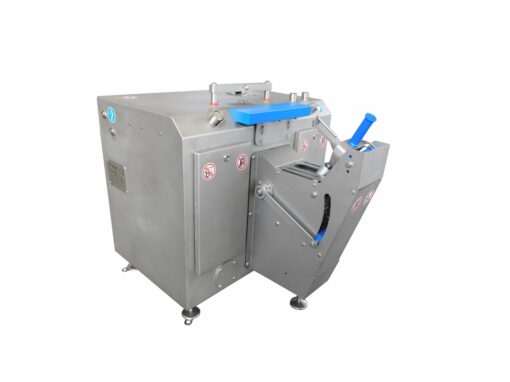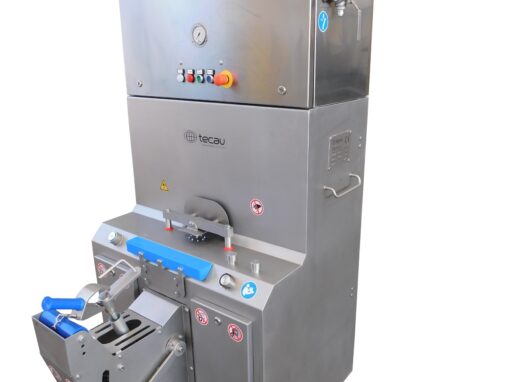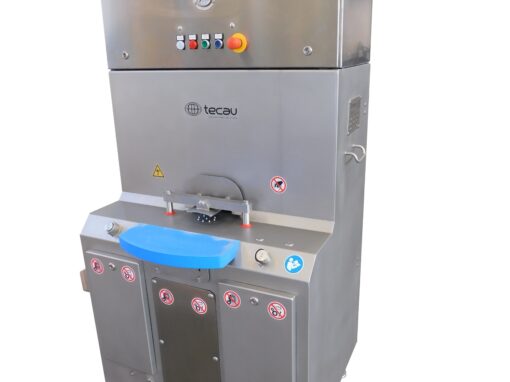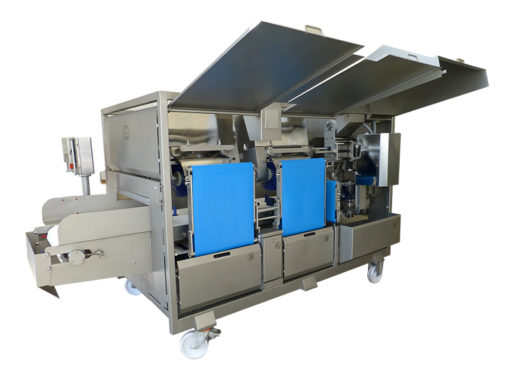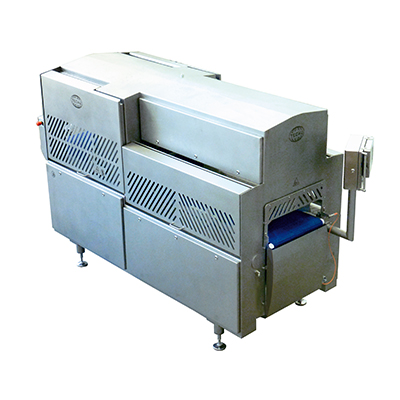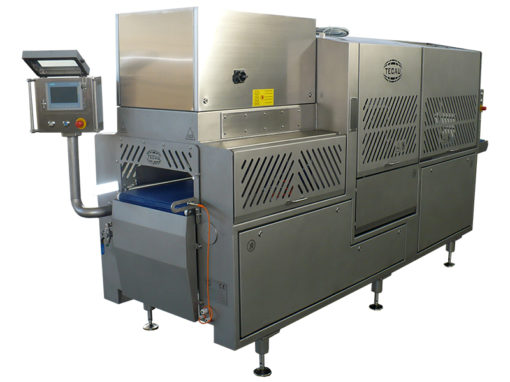 For more information contact us.