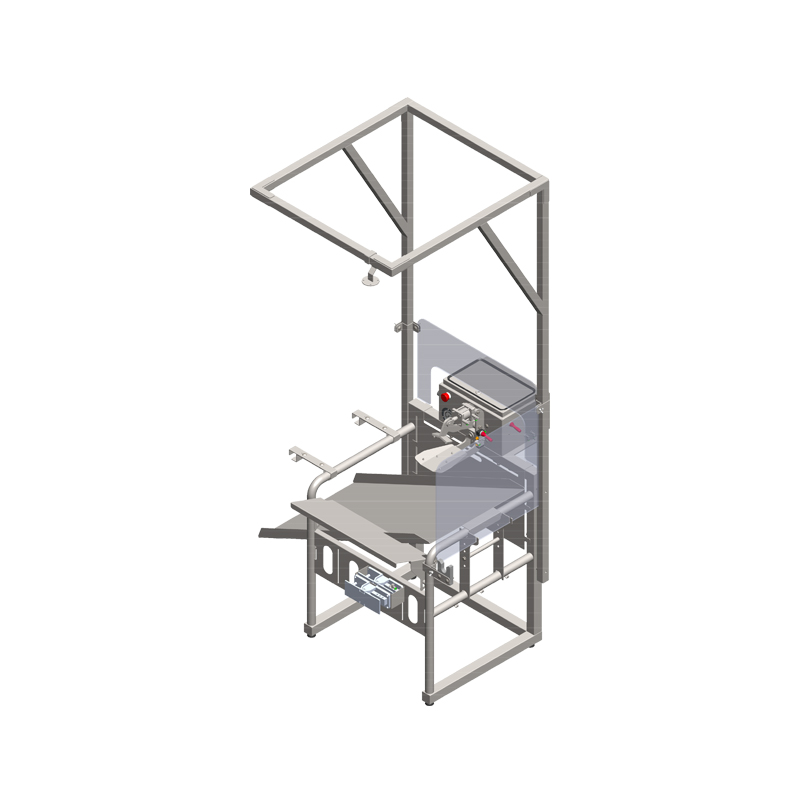 DERINDING LINE
AT –  MANUAL PEELING UNIT

PEELING AND PROCESSING UNIT.
Semi-automatic work station for peeling, derinding and surface cleaning of hams, shoulders, speck, similar products.
The machine is designed to complete and integrate the processing, deboning and derinding lines.
In the manual peeling station, it is possible to lock the products by means of an adjustable and rotating unit, and the operator can work in an ergonomically correct position to clean the product with freedom of movement and in safe conditions.
TECHNICAL DATA

---
PROCESSED PRODUCTS
Cured hams, Cured shoulders, Speck, Similar products
---
DIMENSIONS 1265x1257x h.2580 mm.
---
WEIGHT 190 Kg.
---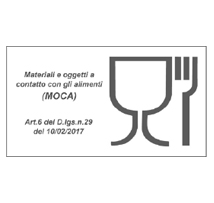 HYGIENIC SANITARY CERTIFICATION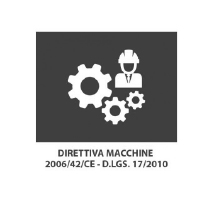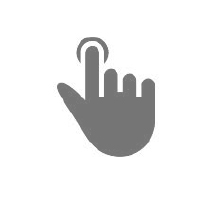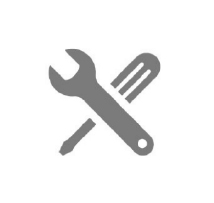 RELATED
PRODUCTS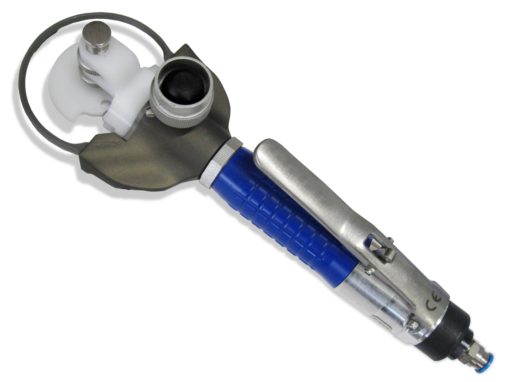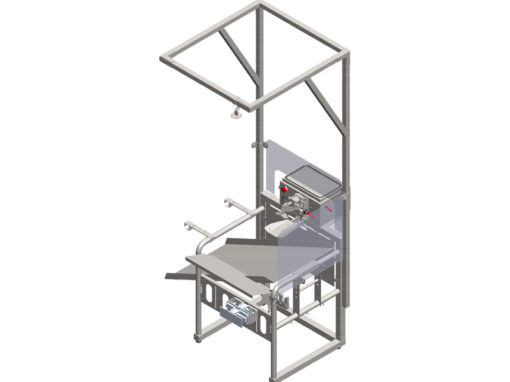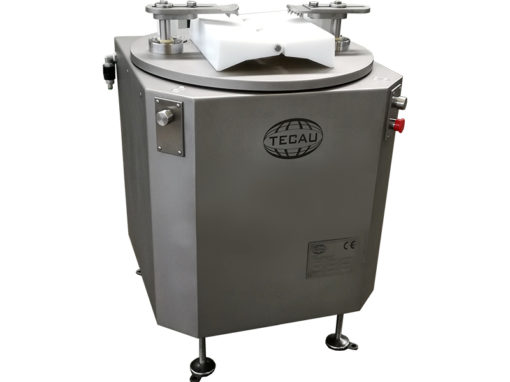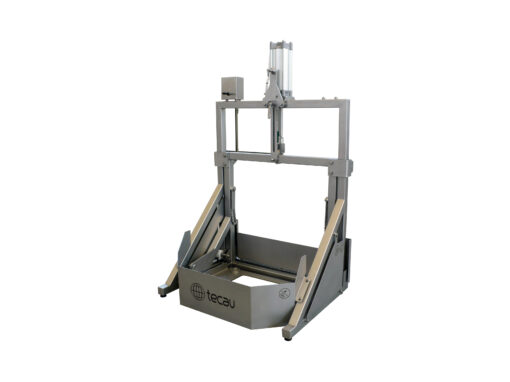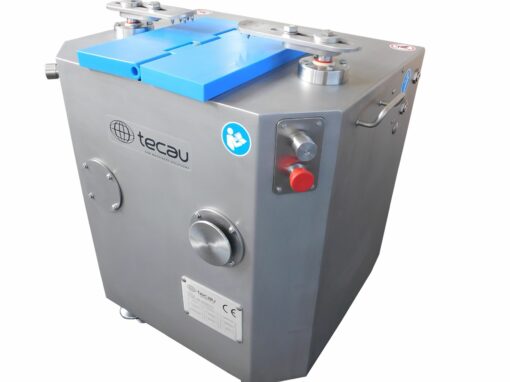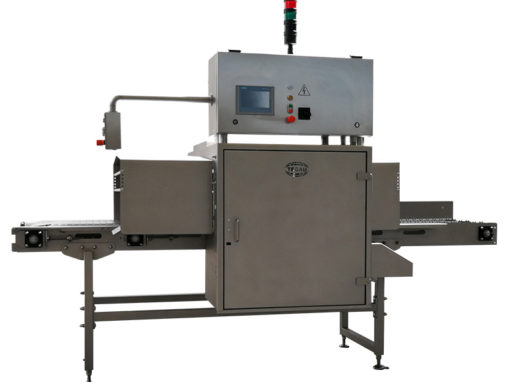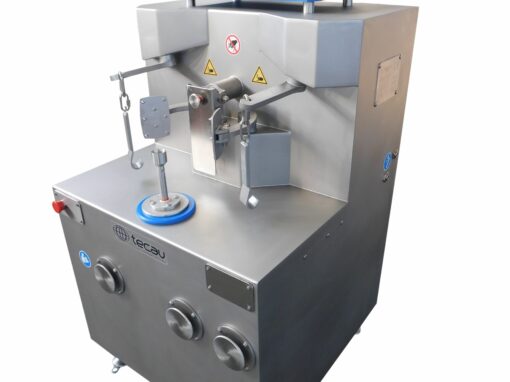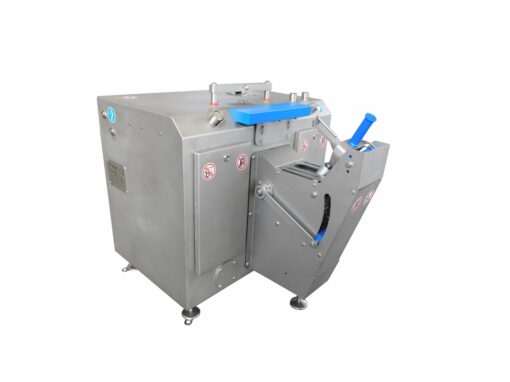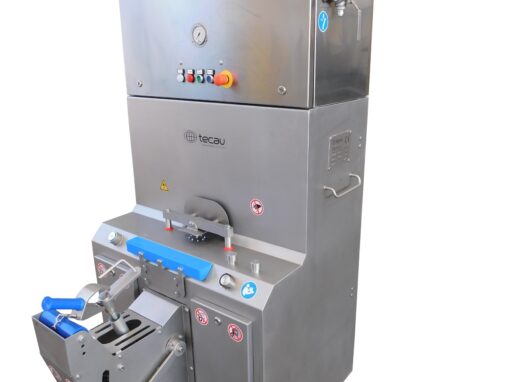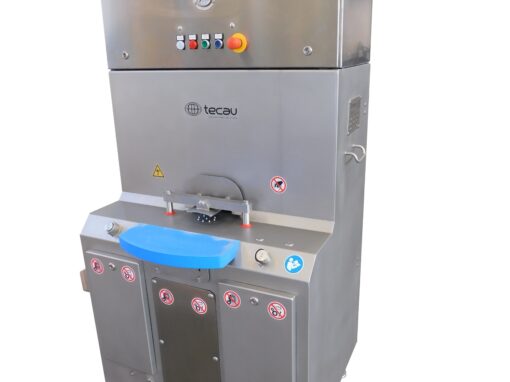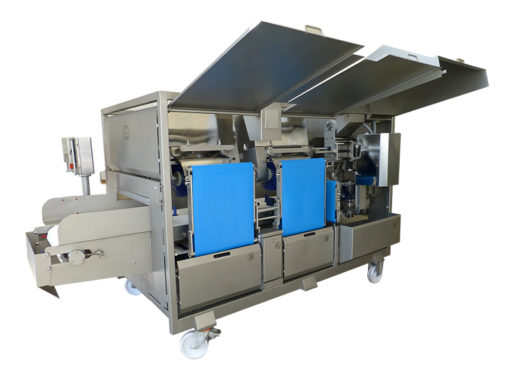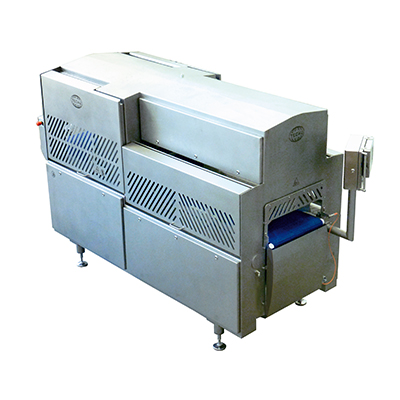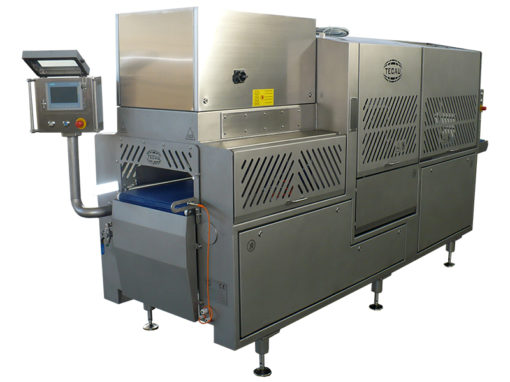 For more information contact us.