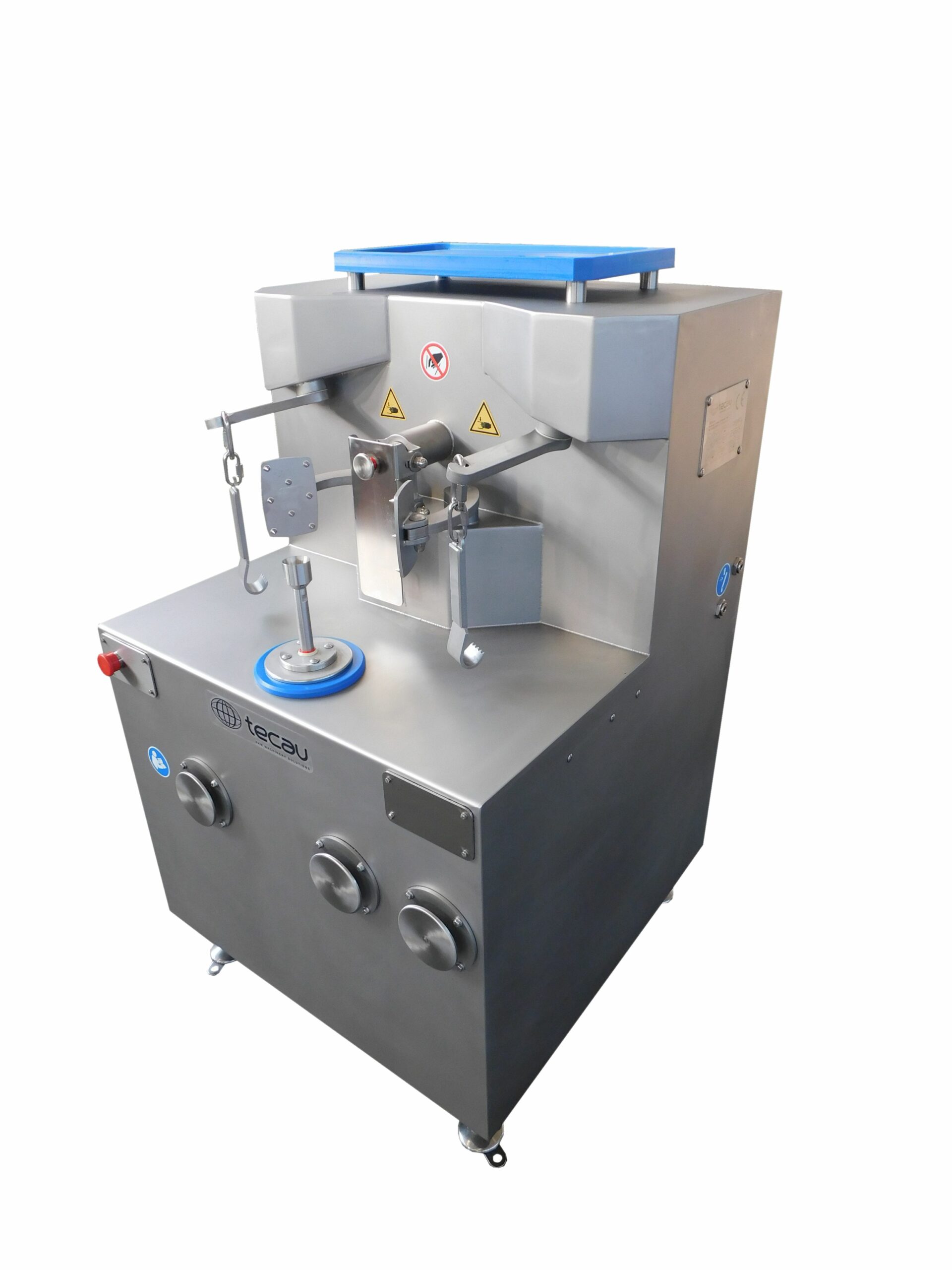 DEBONING LINE
DS 100

SEMI AUTOMATIC MACHINE FOR FEMORAL BONE DEBONING.

DS 100 semi-automatic machine with mechanical and pneumatic operation for cured hams femoral bone extraction.
Two pneumatic arms lock the product allowing the operator to work with maximum freedom of movement in an ergonomically correct position.
The operator cuts the rind and, once deboned, he can extract the femoral bone using a pneumatic pusher. Once the boning stage is complete, the product can be released.
TECHNICAL DATA

---
PROCESSED PRODUCTS
Cured hams
---
PRODUCTION CAPACITY 100 pcs/h*
---
DIMENSIONS 891 x 884 x h.1510 mm.
---
WEIGHT 210 Kg.
---
COMPRESSED AIR CONSUMPTION 30 Nl/min.
---
*Estimated productivity, the real production depends on the operator.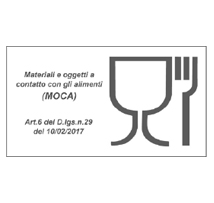 HYGIENIC SANITARY CERTIFICATION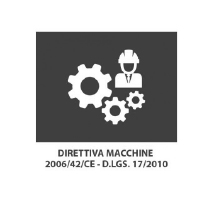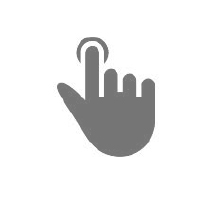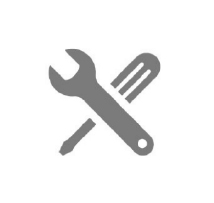 RELATED
PRODUCTS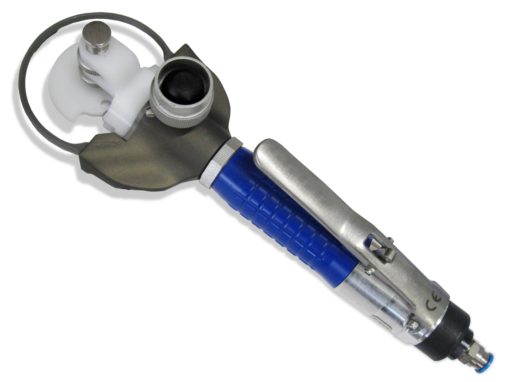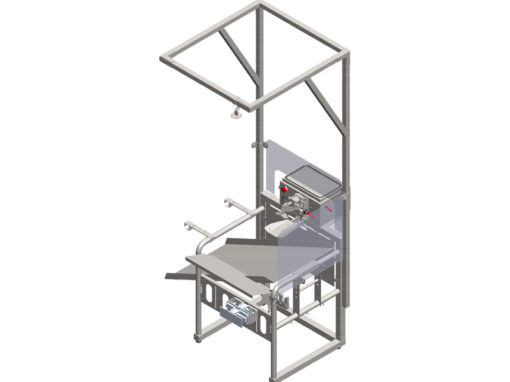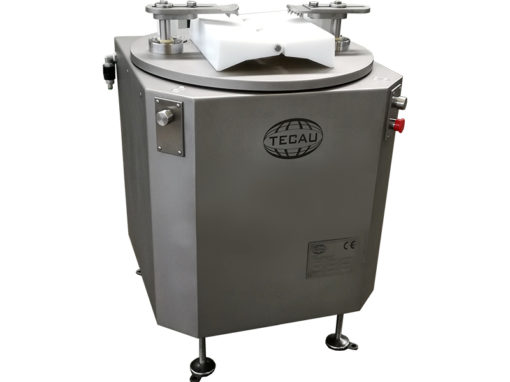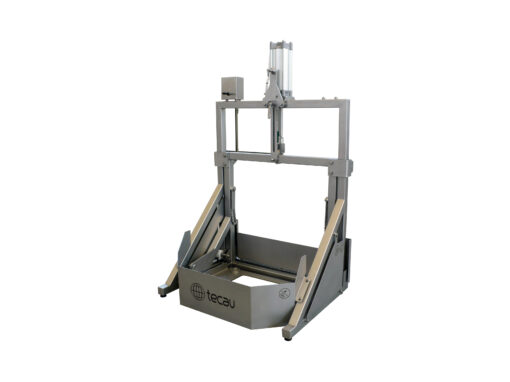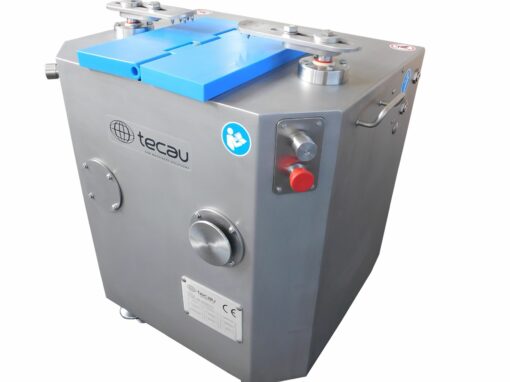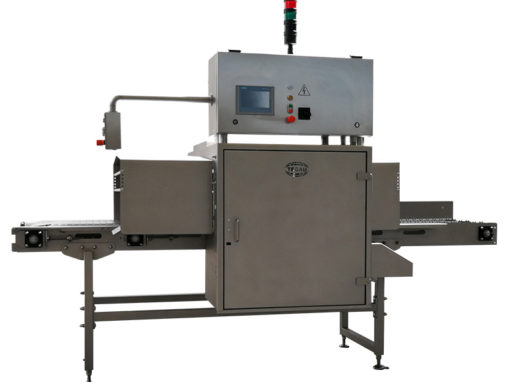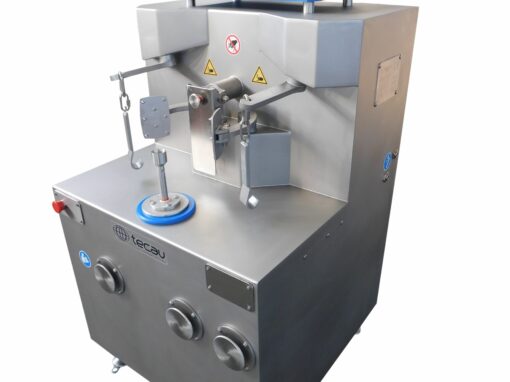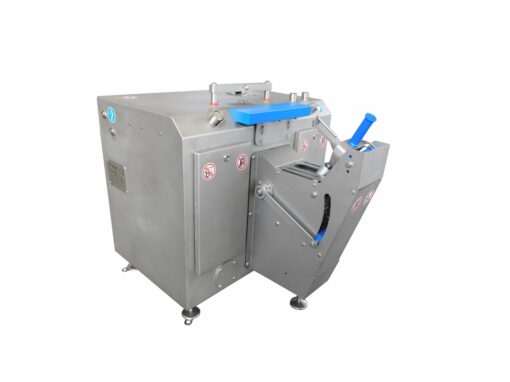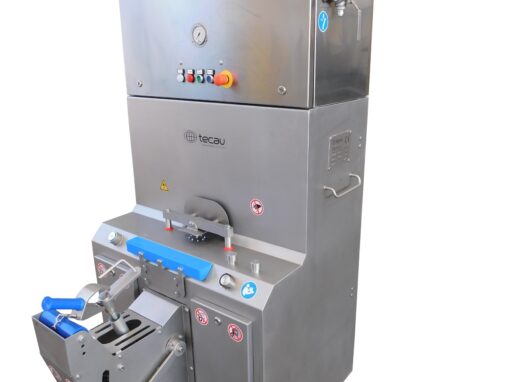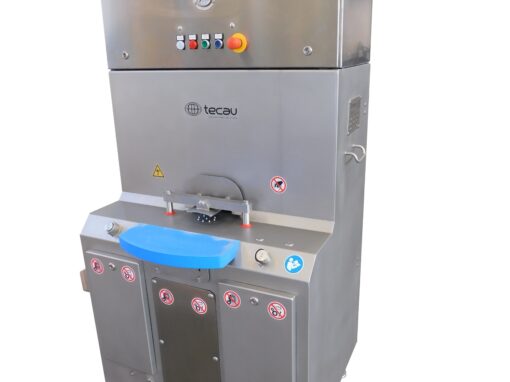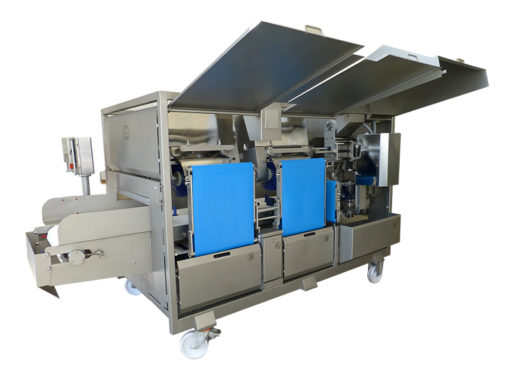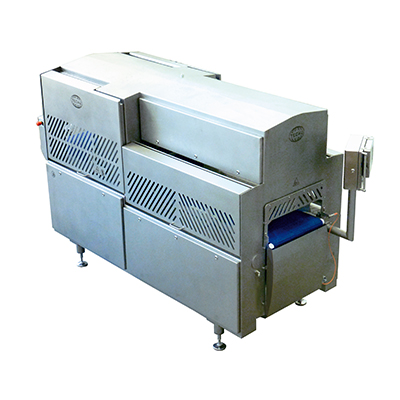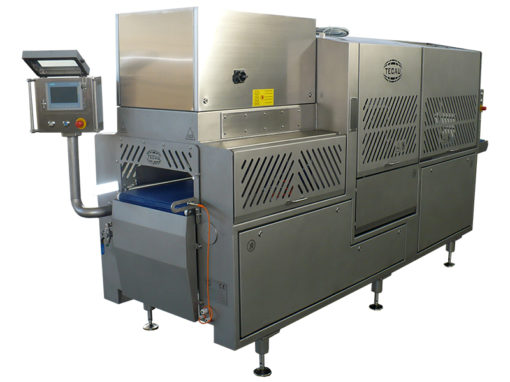 For more information contact us.