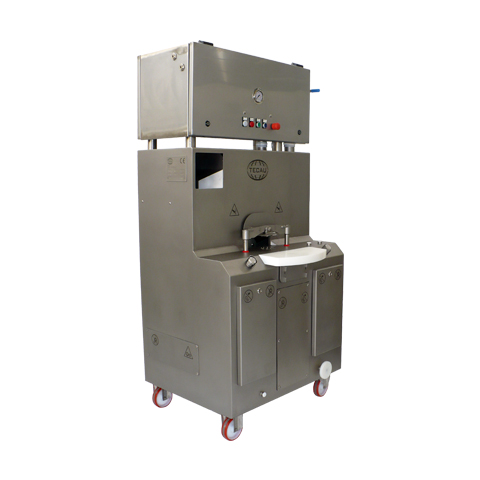 DEBONING LINE
SB 150

SEMI AUTOMATIC MACHINE
FOR LEG CUTTING.
SB 150 semi-automatic machine with electronic control and pneumatic drive for cutting the shank of hams, shoulders and other similar products.
The product is locked by a pneumatic system perpendicular to the worktop, which allows the operator to work in freedom of movement and in safe conditions.
The operator positions the product according to the desired cutting size, and once locked, the machine automatically operates the cutting system, at the same time it can debone the knuckle bone.
TECHNICAL DATA

---
PROCESSED PRODUCTS
Cured hams, Shoulders.
---
PRODUCTION CAPACITY 200 pcs/h*
---
DIMENSIONS 1200x853x h.1955 mm.
---
WEIGHT 380 Kg.
---
*Estimated productivity, the real production depends on the operator.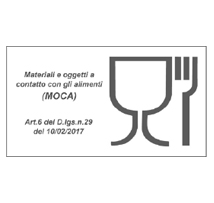 HYGIENIC SANITARY CERTIFICATION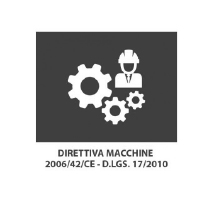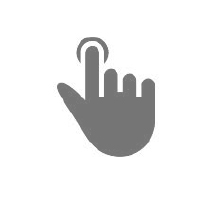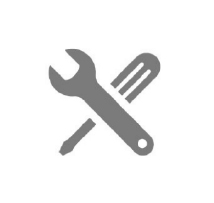 RELATED
PRODUCTS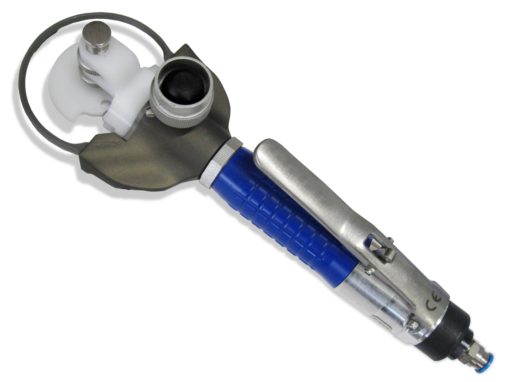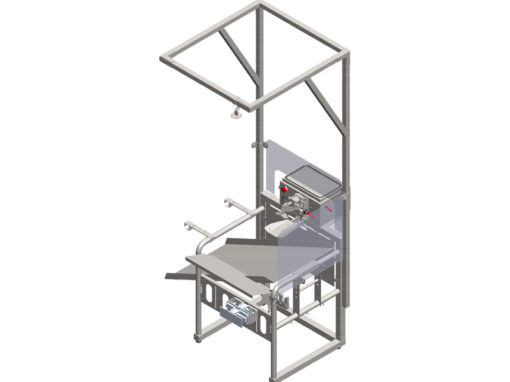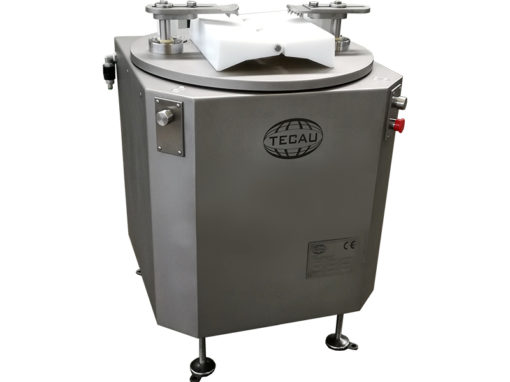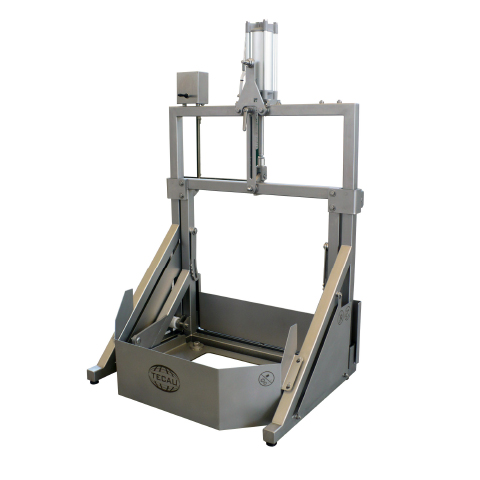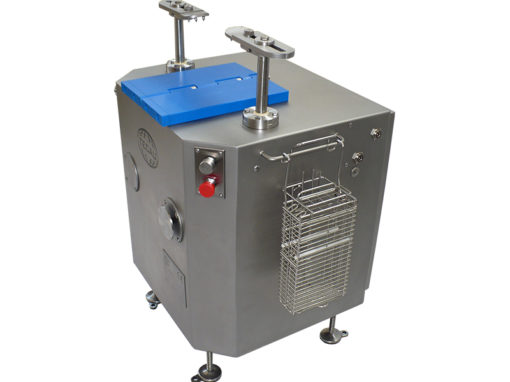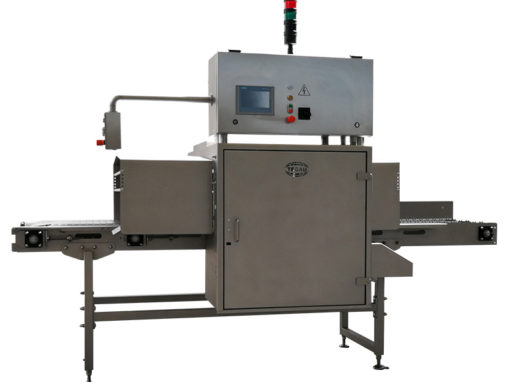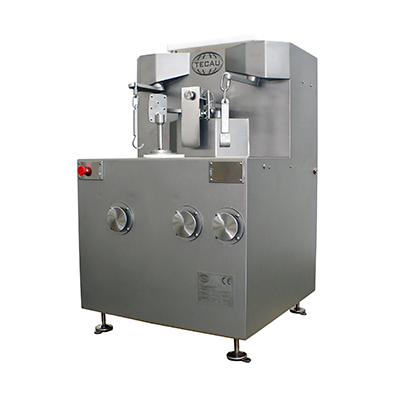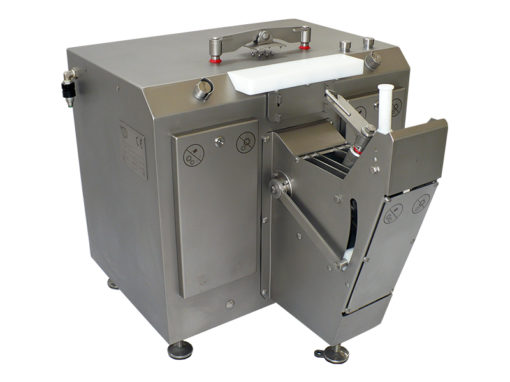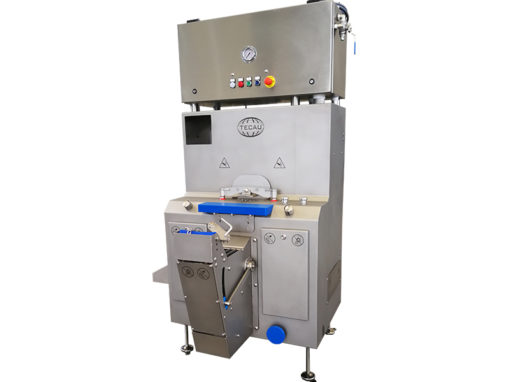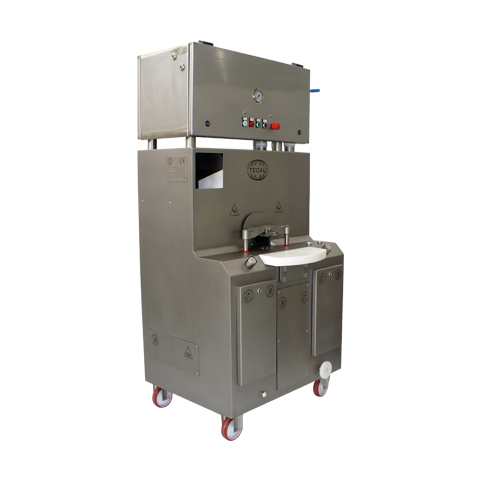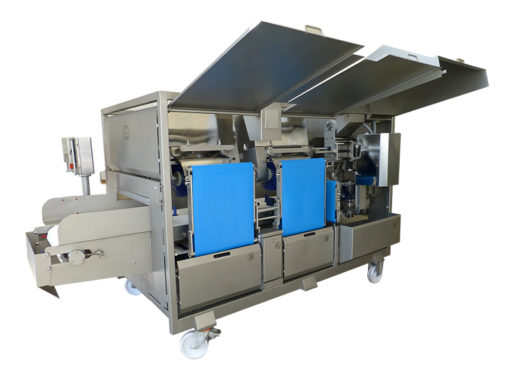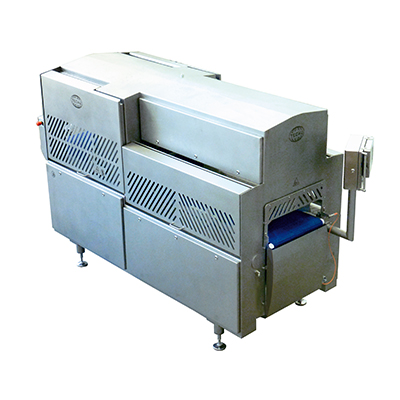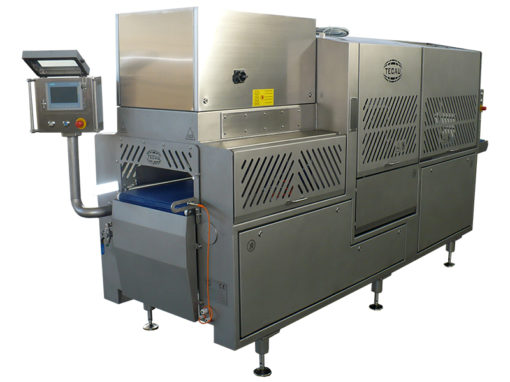 For more information contact us.