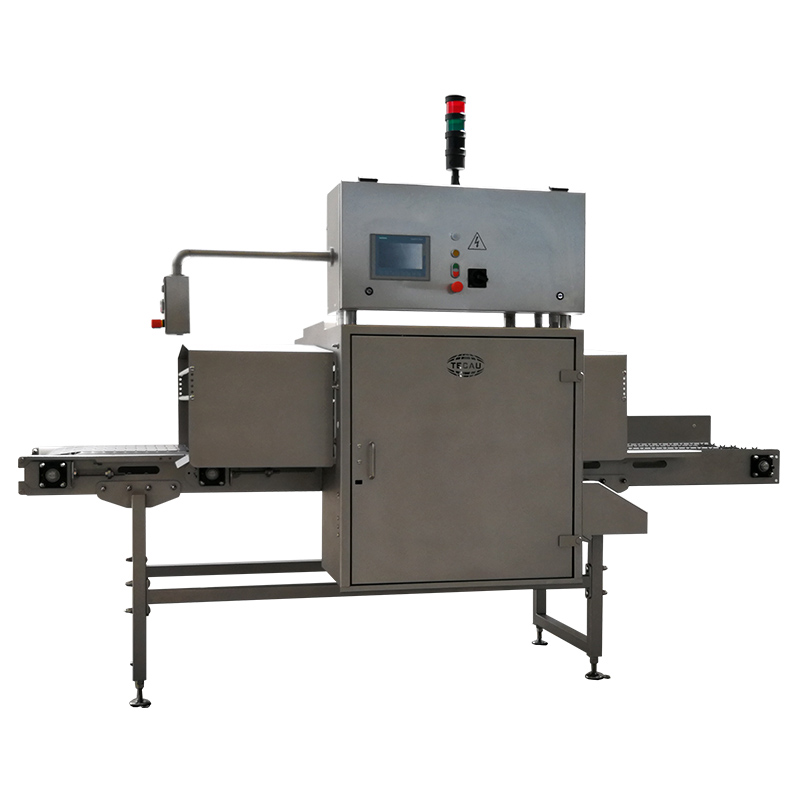 DEBONING LINE
SBL 600

AUTOMATIC MACHINE FOR LEG CUTTING.
SBL 600 machine with electronic control for fully automatic cutting of the shank of hams, shoulders and similar products.
The product is placed on the feeding belt of the machine either in manual mode or in automatic mode when it comes from the production line upstream. Once positioned, the appropriate cutting length is measured and the product conveys to the cutting system.
This operation is carried out in fully safe working conditions as no operators are required in this production stage.
The machine is equipped with an automatic product unloading system.
TECHNICAL DATA

---
PROCESSED PRODUCTS 
Hams, Shoulders, Similar products.
---
PRODUCTION CAPACITY 600 pcs/h*
---
DIMENSIONS 3038x1468x h.1857 mm.
---
WEIGHT 680 Kg.
---
*Estimated productivity, the real production depends on the operator.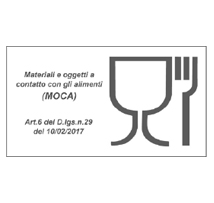 HYGIENIC SANITARY CERTIFICATION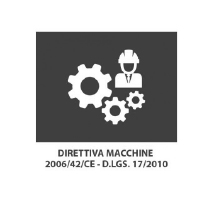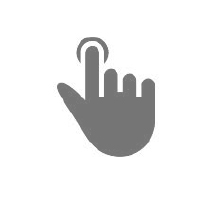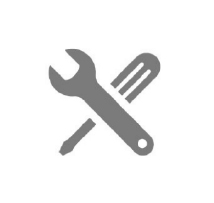 RELATED
PRODUCTS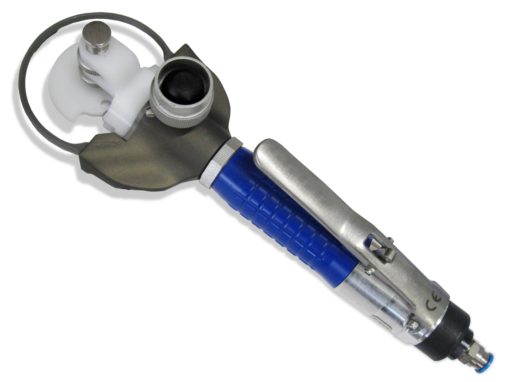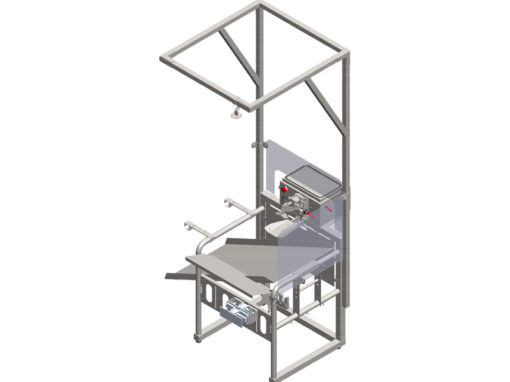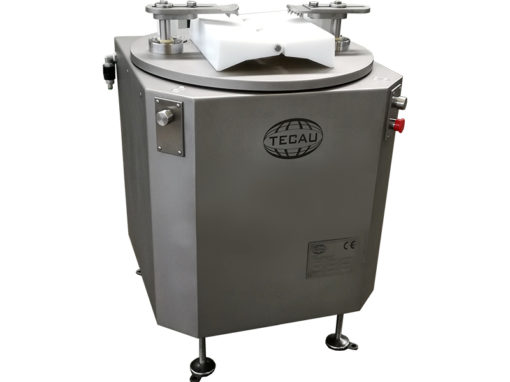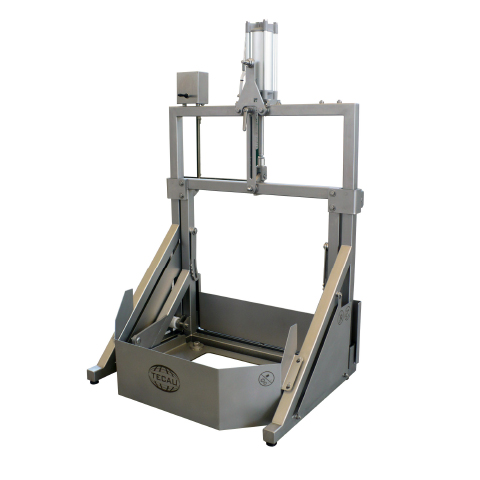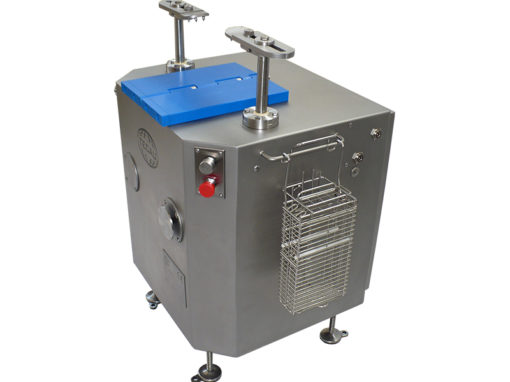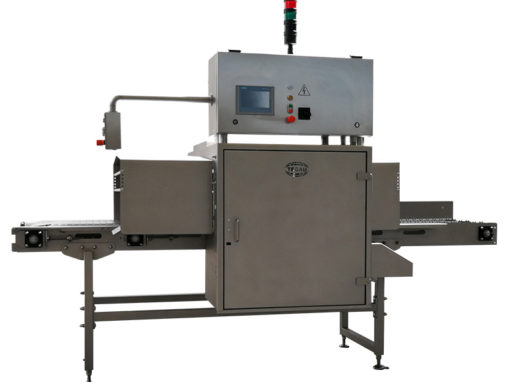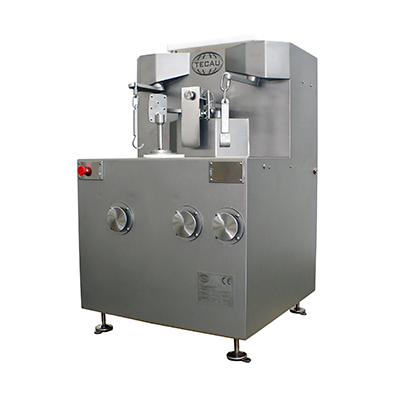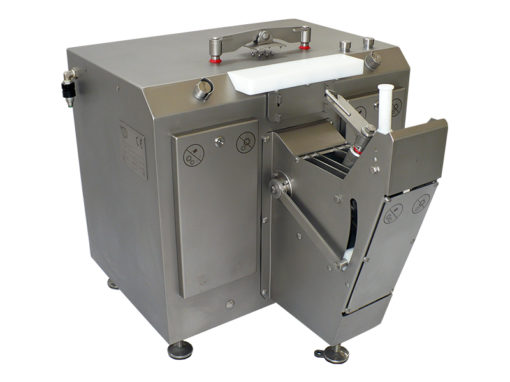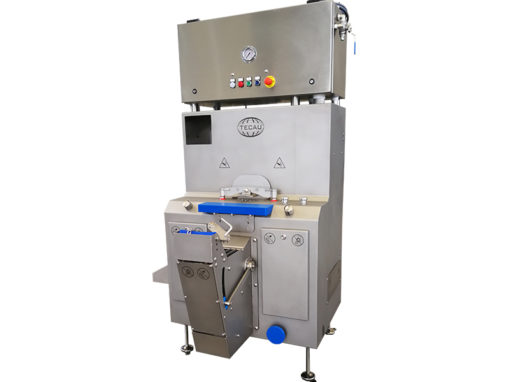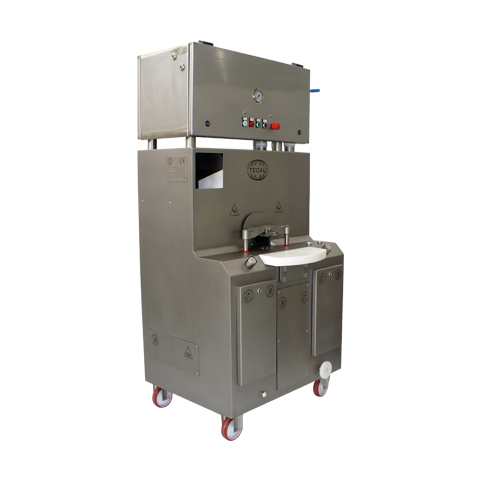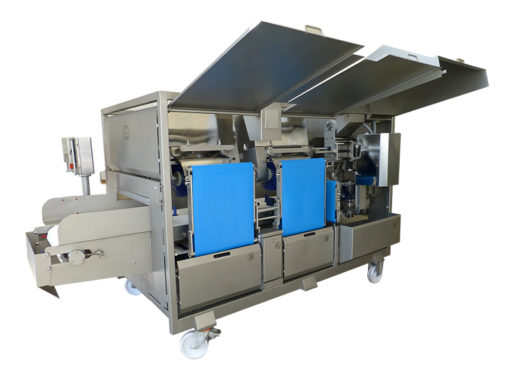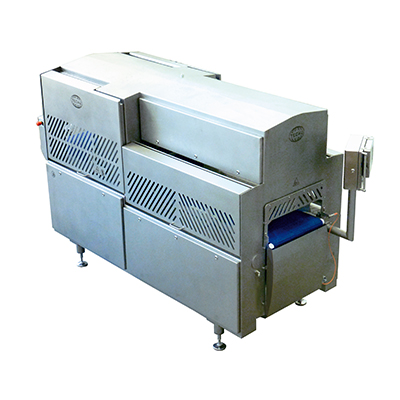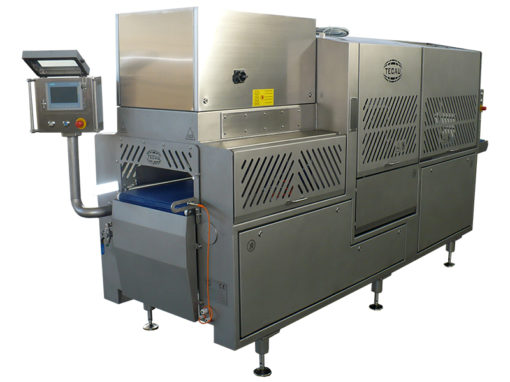 For more information contact us.